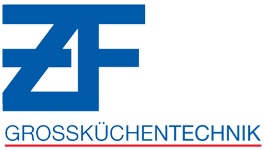 Utilize the core strengths of Ziems und Fischer!
Distribution of spare parts
Nationwide customer service
Repair of kitchen machines
Repair of large kitchen equipment
On-site service (maintenance, repair, installation)
Distribution of large kitchen equipment
Ziems und Fischer is at your side with professional, technical counsel and competent advice. Tips and tricks when facing problems during operation are also part of the repertoire. Of course the service technicians can also bring your newly purchased machine into service and instruct the future operators.
Avoid unexpected costs and downtime by arranging a maintenance contract. Ask for a general price for bringing a machine into service. The service colleagues will make sure that your machines always work reliably. The Ziems und Fischer service center gladly prepares quotations or offers for replacements if a repair becomes necessary.
More Partners: