Planetary Mixers from 10 to 120 liters
The THUNDERBIRD planetary mixers are designed for intensive use in large kitchens of restaurants, catering services, hotels, and bakeries. With their 3 speeds, the kitchen mixers are used for mixing, kneading and beating versatile.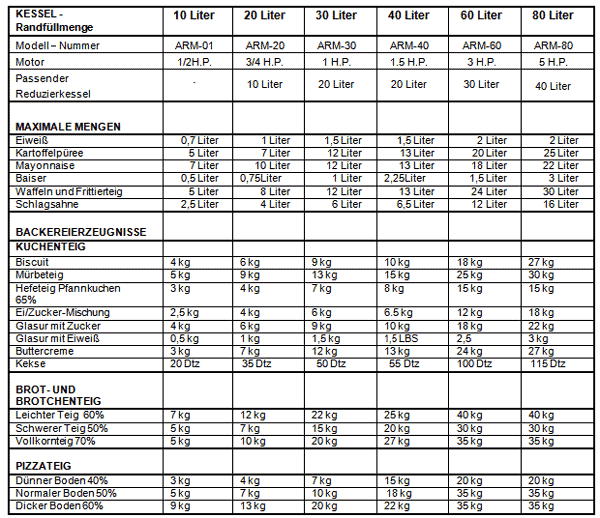 Mixing Tools
The standard equipment contains a stainless steel bowl, beater, hook and a whip set
Technlogy
Efficiency, reliability and strength thanks to a robust gear group made of alloyed steel.
Security Grid
With ingredients pans for fast and safe mixing of ingredients, without stopping the machine. Easy and wide opening with hinge system for unobstructed access to the bowl. Safety grid can be removed for cleaning, this way the cleaning time can be reduced.
Transmission
Heavy-duty, all purpose mixers use a powerful, planetary mixing action to thoroughly blend, mix and aerate all ingredients with consistent and predictable results.
Optional Accessories
– taper hub meat grinder
– taper hub Vegetable shredder with plate holder
– Bowl dolly
– Reduction set
Connection Values / Voltage
ARM-01: 230V/1Ph/50Hz
ARM-20; ARM-30; ARM-40: 230V/1Ph/50Hz oder 400V/3Ph/50Hz
ARM-60, ARM-80: 400V/3Ph/50Hz